Our Team
Chip Graddy takes client service very seriously. So does his staff. Together, we are committed to providing exceptional service to all of our clients.
If you need to schedule a meeting or request any other service, please let us know. We will respond promptly.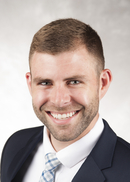 Steven Kinney
Associate Wealth Management Advisor
Office 770-771-0603

Steven studied Accounting at Elon University's Love School of Business, graduating in 3.5 years cum laude to pursue a lifelong dream of becoming a professional soccer player.  After 5 years of competing at the highest level in the United Sates and a series of career ending injuries, Steven decided to move back home to start a family and a career outside of professional soccer.
Steven lives in Peachtree Corners with his wife, Gabby, and two children Collier and Cason.
Steven provides administrative support on the investment side of the practice for Chip and his team, including paperwork and client service.
How can Steven help you?
Answer questions concerning your Northwestern Mutual investment accounts
Guide you through the process of establishing and funding investment accounts
Assist with charitable contributions, year-end gifting, or IRA contributions
Provide tax basis and year-end tax reporting information
Aid in 401(k) and retirement account rollovers and consolidation
Help to modify investment account contributions or distributions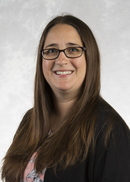 Crystal L Boynton
Director of Operations and Client Service
Office 770-771-0611

Crystal has been in the Financial Industry for 15 years, primarily in banking.  Crystal is originally from Cape Cod, MA where she started her career in banking.  Before joining Chip Graddy's team she was a Relationship Banker for BB&T.
Crystal and her husband Shawn enjoy traveling, outdoor activities, photography, and spending time with their family and friends.
Crystal provides administrative support on the insurance side of the practice for Chip and his team, including paperwork, scheduling, and client service.
How can Crystal help you?
Schedule/reschedule appointments
Insurance policy changes and service
Insurance billing and policy loans
Supply quotes for life and disability insurance
Provide illustrations and inforce ledgers
Answer questions regarding the underwriting process